About the Barn
By Gretchen Fowler (Grand Island Independent)
Babel already owns a metal building known as Babel's Barn at the site on the north side of Old Military Road. He had been wanting to put a real barn beside it for years, and after finding one in western Pennsylvania, he finally got the chance.
"Most of the time, we just drive by these old barns that are falling down, and we don't take the time to look inside and see how they were built and appreciate the craftsmanship," Babel said. "We wanted to save a piece of history."
Babel and his wife, Koanne, purchased the old Pennsylvania bank barn, which dates back to the 1850s or 1860s, in late June. It was moved in pieces on three flatbed semis to Wood River in September 2003, and work to re-erect it in Nebraska began that November.
Once completed, the barn will be used for offices for Babel's crop insurance business — the Babel Agency. The income tax firm Babel, Stewart & Bangs will remain at its present location on Ninth Street.
"Since barns were built for one reason — work — and we're part of a working farm, we wanted to save an old barn and use it for our work," Babel said.
The structure was once used as a dairy barn. A basement under the barn will be used as storage, and the second floor — which was the hay loft — will be available for additional office space, if needed. Almost all the original wood will be reused, and the handcrafted beams will remain exposed on the inside.
"It's just a challenge every time you turn around," Babel said of the project. "We want to keep the old structure intact and make it useable."
Randy and Brett Osburn of OzBro Construction of Cairo traveled to Pennsylvania to see the barn before it was taken apart. The men are now working to put it back together and are gaining an appreciation for the wood-peg construction originally used to build it.
"Every day's a learning experience," Brett said. Randy agreed, saying one of the biggest challenges was using a crane to raise the south wall — a wall that weighed nearly 6,000 pounds after being put back together.
"It's pretty neat to go through and see how they built these things without very many nails," Randy said.
The men even used wooden mallets and chisels to reconstruct the frame — the same tools used when the barn was first built. Ax marks are clearly visible in the white oak and chestnut beams and will remain that way when the project's complete. Whitewash has been powerwashed off the boards and the nails have been taken out to preserve the authenticity.
"For several years, I've been watching barns around the area and how they're deteriorating and falling in … it's just a part of history that's leaving this country," Babel said.
"When you are in one of these old barns and you look at all the beams and all the pegs that were all handmade, it gives you a warm feeling and appreciation for all the hard work that took place in these walls over the years."
Babel said the 45-by-60-foot barn, is available for wedding pictures for couples using the metal building to the north for receptions and other events.
*This article was used in part. For full article as written in 2003, click HERE.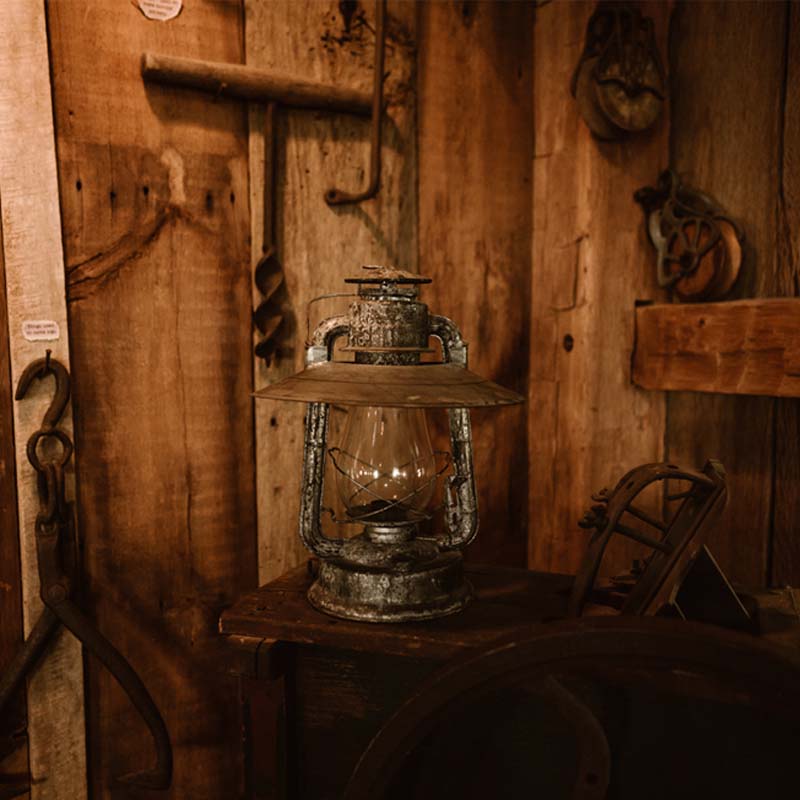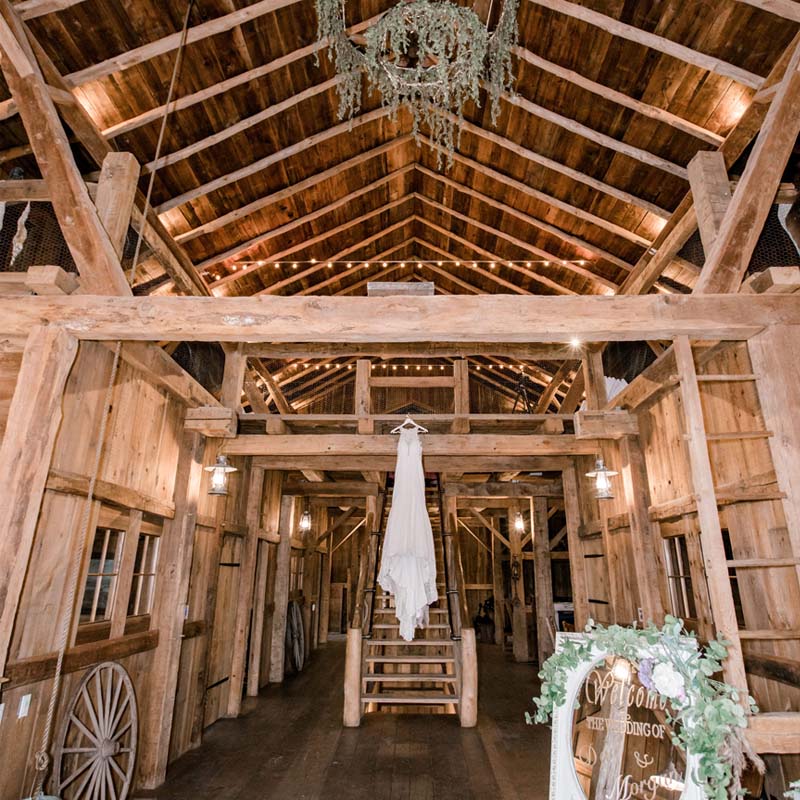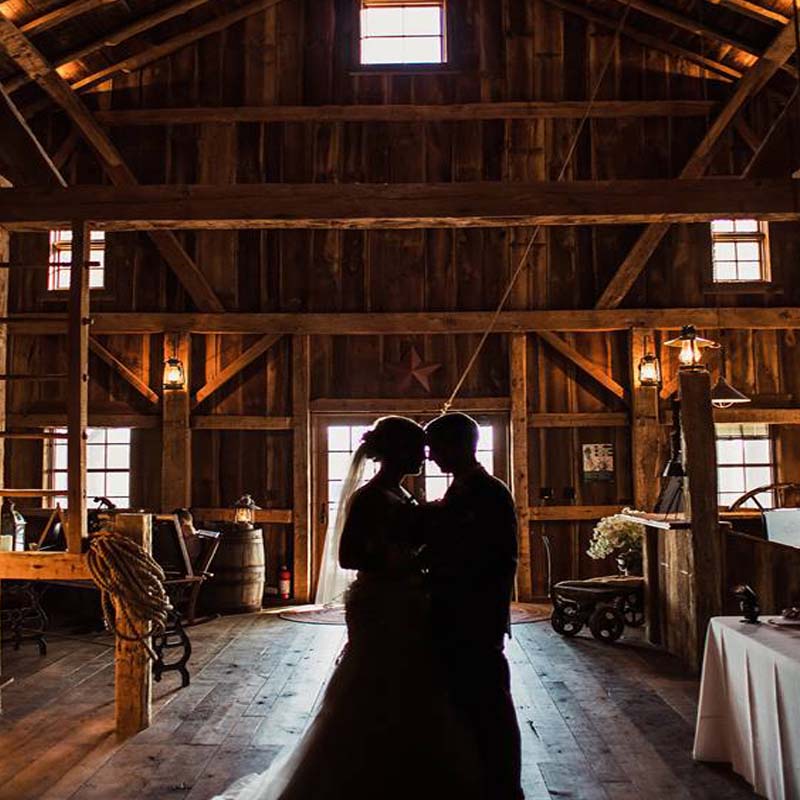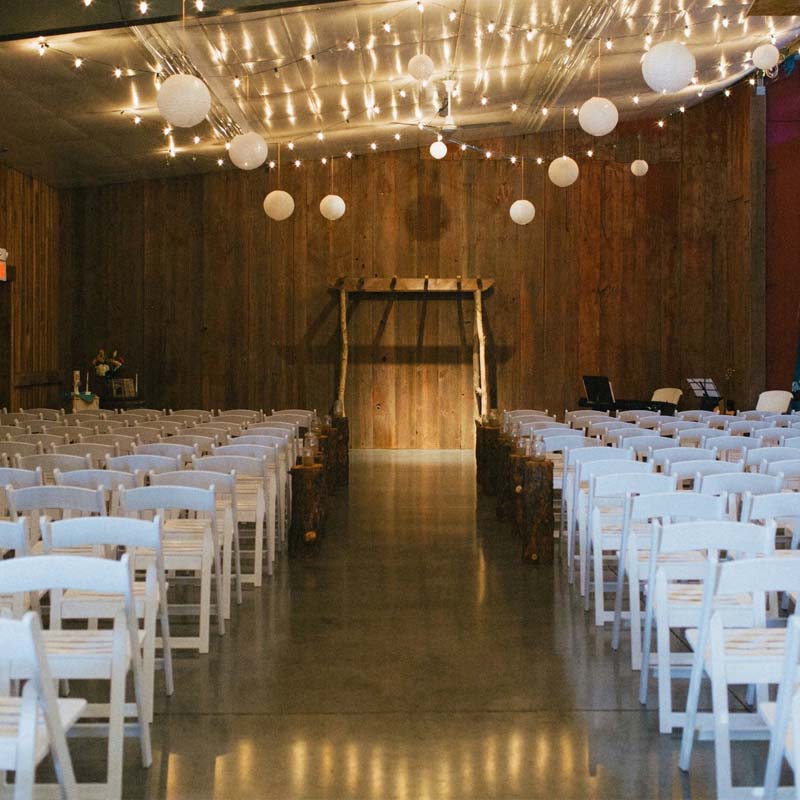 Babel's Barn
510 W. Old Military Rd
Wood River, NE
308.583.2276
Photo credits:
Kaylie Sirek Photography
Sam Areman Photography
Andrea Nuxoll Photography
Travis Enck Productions